IndiGrid acknowledges that the current portfolio assets of IndiGrid and pipeline of future assets may have risks and impacts of varying significance on one or more environment and social aspects in cognizance of the geographic context, nature and scale of operations. Evaluation and mitigation of such risks and impacts also present opportunities for longer-term value creation through environmental stewardship, natural resource conservation, respect for human rights and stakeholder engagement.
In order to adequately mitigate and manage such risks and impacts, several initiatives such as adoption of ESMS framework, environment due diligence, training & awareness sessions, community help sessions,etc have been organised to inculcate the philosophy of "ZERO HARM" across levels and business decisions.
IndiGrid believes that effective management of E&S issues is fundamental to success. IndiGrid is committed towards continually improving its E&S performance by setting up and monitoring of objectives and targets, periodic audits, necessary training, engagement with stakeholders, coordination with investors, and management review.
Key Pillars of IndiGrid's ESMS framework
Miyawaki and Orchard Plantation
Through INDIGREEN - our mega tree plantation project , we have been developing a green cover of Miyawaki Forest with 50,000 trees and a 10 acre Fruit Orchard .The project is in line with our commitment to reducing our impact on the environment and restoring ecosystems.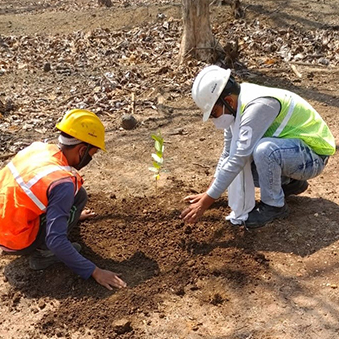 Policy Advocacy
We have been actively engaging with the regulatory bodies and the government since our listing to streamline regulations for deepening markets for InvITs. Our endeavour has been to proactively engage with all stakeholders like SEBI, RBI, IRDAI, PFRDA, AMFI etc to enable timely regulations in support of minority investor rights.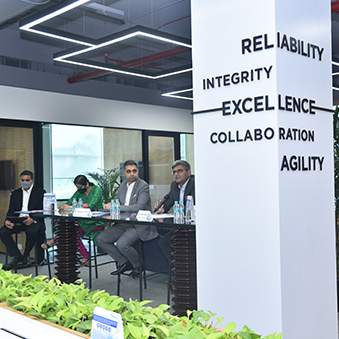 Environment and Social
We have experienced the global need of improving the healthcare system. IndiGrid under its CSR projects would emphasize undertaking projects related to blood donation camps, free health checkups, donation of medical equipment, construct buildings/wards for govt. hospitals or such other projects as may be requested by respective regional teams after considering the domestic CSR requirements.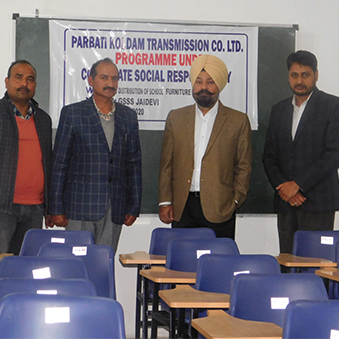 Due Diligence
IndiGrid, through an independent third party consultant, has undertaken to carry out Environmental and Social Due Diligence of its assets in accordance with the IFC Performance Standards and ADB's Safeguard Policy. This will involve identification of significance of potential risks and impacts, including but not limited to pollution prevention, biodiversity impact, resource efficiency, climate change, sustainable use of natural resources, vulnerable groups, access to resources, impact of livelihood, resettlement, cultural resources, working conditions and community health and safety etc and help to mitigate the negative impact by taking corrective action.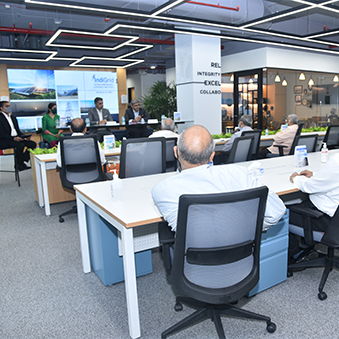 Stakeholder Engagement and Grievance Redressal
A stakeholder engagement and grievance redressal mechanism (commensurate to the nature, scale and intensity of risks, impacts and opportunities) has been established for each asset and made accessible to employees, workers, affected communities, suppliers and where appropriate, to any other interested parties.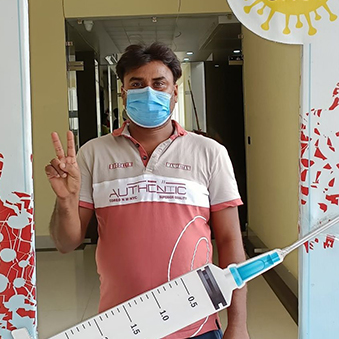 Community Engagement
Our operations are across 18 states and 1 union territory and we rely on support of local communities in enabling repairs and maintenance as and when required. We focus on active engagement to avoid ROW issues Community engagement initiatives like constructing shelter for Nomadic tribes at NRSS and Dhule approach road and sanitation facilities around the project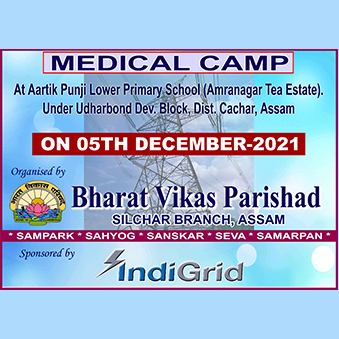 GHG Emissions
We generated 168,024 kWh units (YTD Mar-21) from our rooftop solar power plant at Bhopal and Dhule substation used for auxiliary consumption resulting in CO2 avoidance of total 138.17 tonnes SF6, a potent GHG used in circuit breakers is arrested through systematic monitoring and immediate action. We operate extra high voltage (EHV) lines at 400 kV and 765 kV which enables reduction in emissions by way of reducing losses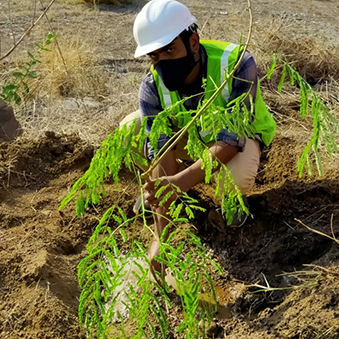 Health & Safety Initiatives
Over 95% Safe manhours achieved. Behaviour-based safety enabled proactive closure of unsafe and near miss conditions 100% of our contractors have received relevant health & safety training designed for their scope of work We continued to focus on aligning our practices with international standards.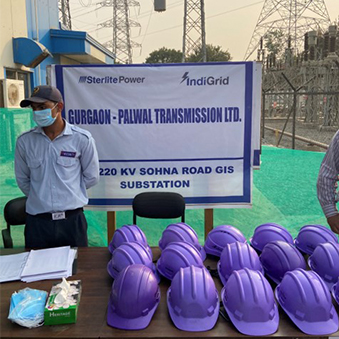 IndiGrid & its SPV's CSR Initiative – FY 23
Focus for FY 23
At IndiGrid, we have always believed that the philosophy of our business is deeply intertwined with principles of sustainable development. We have committed ourselves to the vision of zero harm to the environment, people, and community. Our daily operations are integrated with our ESG strategy, ensuring alignment with our environmental, social, and governance commitments at all sites.
IndiGrid is constantly making efforts to create a balance between operational excellence and environmental protection. We continuously strive to have a positive impact on the environment via monitoring, assessment, and initiatives aimed at key environmental factors impacted by our operations.
Community initiatives are an important part of IndiGrid's business and we believe in mutual growth and supporting the communities around us.
IndiGrid has adopted four themes for Corporate Social Responsibility:
• Promoting Healthcare
• Promoting Education
• Rural Development
• Green Initiatives
IndiGrid's CSR initiatives this year contribute to seven Sustainable Development Goals out of Seventeen.
SDGs towards which contributions are done:
• SDG 2 – Zero Hunger
• SDG 3 – Good Health and Well being
• SDG 4 – Quality Education
• SDG 7 – Affordable and clean energy
• SDG 8 – Decent work and Economic Growth
• SDG 11- Sustainable cities and communities
• SDG 13 – Climate Action
1. Promoting education – Education is the key for nation building and IndiGrid including its subsidiaries is determined to undertake projects related to promotion of education under its CSR initiatives. The projects shall be including distribution of stationary & books, construction of classrooms/labs, donating computers, encouragement of using technologies in the schools by donating equipment/software, etc.
2. Promoting healthcare including preventive healthcare– We have experienced the global need of improving the healthcare system. IndiGrid under its CSR projects would emphasis on undertaking projects related to Blood Donation camps, Free health checkups, donation of medical equipment, construct building/wards for govt. hospitals
3. Rural development projects – IndiGrid is determined for the development of localities we are operating in. The key projects to be undertaken under the category are Construction of local/village roads, panchayat building, police station repair, bathrooms, water-tanks, providing solar street lights etc.
4. Green Initiative – Plantation of trees through Miyawaki forestation and creating a fruit orchard for the yield to be utilized for community development. The benefits of Miyawaki Forestation is many folds, it not only emphasizes on A completely chemical-fertilizer free forest that sustains itself and supports local bio-diversity. It also has up to 30 times or more Carbon-dioxide absorption as compared to conventional forest.
Key Personnel-
CSR Management Committee –
1. Mr. Harsh Shah - CEO
2. Mr. Navin Sharma - CFO
3. Mr. Satish Talmale – COO
4. Mr. Urmil Shah – CS
CSR Committee Representative –
1. Meenu Singh
Major CSR Projects –
Total CSR budget for FY 23 is Rs. 208.38L. The value of projects undertaken till now is Rs. 208.69L (theme-wise expenditure as per below table).
Theme-Wise Expenditure
S.No.
Theme
Total Budget
Percentage of Total
1.
Rural Development
₹ 36,40,000
17.45%
2.
Promoting Healthcare
₹ 38,27,875
18.35%
3.
Promoting Education
₹ 1,09,00,000
52.25%
4.
Green Initiatives
₹ 24,95,000
11.96%
As per above table out of the projects pledged 100% of the projects are already completed. For the balance amount,The key projects under the designated themes are:
Under the theme of Healthcare –IndiGrid has provided infrastructural support to many hospitals across its assets to improve the quality of healthcare services provided to the community.
• IndiGrid has setup an air conditioner and hot water geyser inside the labor room of the public health center at Lephipada.
• We have also supported the community health center at Rajouri by providing an ambulance for emergency purposes
• Indigrid has also organized health che ck-up camps at Palwal, Jeerapur, and Garhiwazidpur.
• Communities living in more than 5 villages in different locations have benefitted from our efforts.
• More than 500 people participated in medical camps and received medical support.
Developing rural infrastructureand contributing towards the growth of rural parts of country is one of the key focus area for IndiGrid.
• Indigrid has created an approach road for farmers to their agricultural land which has been obstructed by dam back water at Kadpa Galiveedu.
• We have distributed 100 pesticide sprayers at Tendukheda, to support farmers to protect their yield against harmful pests that can harm their crops.
• As a part of infrastructural development we have installed 10 solar street lights at Huzur & Rasla Khedi Village and renovated tehsil office at Dhule Songir.
Promoting Education is another key focus area. Under the theme basic needs of supply of furniture, stationary, etc. has been provided to govt. schools near our assets across portfolio. A special initiative EduGrid has been taken to provide skill development training to tribal women in the North-East region to provide them with a self-sustaining livelihood model.
EduGrid
Project EduGrid works towards promoting education and is dedicated to improving the school in frastructure around various parts of Tripura, Upskilling teaching staff to improve learnings, creating tools and solutions for multimodal support to teachers.
• 100 Smart Classrooms set up in Sepahijala and West Tripura districts aided with digital infrastructure to improve learning experience for students.
• Pragyan app- A supporting digital tool provided to teachers contains teaching ideas, worksheets, student facing videos etc. to upskill teachers and enhance teaching practices.
• 2 workshops have been conducted for teachers including sessions for understanding of Competency Based Teaching Learning and Assessment, Introduction to Pragyan App and its usage, qualities of a facilitator, use of tech tools for teaching-learning process and session planning & designing. 98 participants from 8 disctricts participated in these workshops.
• To promote learning for tribal students a repository of Student Videos has been created in local tribal language of Kokborok in accordance with NEP 2020.
Other Initiatives:
• Indigrid has provided infrastructural support to various schools around their assets by providing chair, desks, colour printers, fans.
• Stationary items like books, note-books, pen, pencil, schoolbags, crayons were distributed at various government schools.
Under Green Initiatives IndiGrid Working towards green initiatives have always been a key focus are for IndiGrid under its CSR program.
• IndiGrid has developed a Miyawaki forest and fruit orchid and ensured its maintenance till it is ready to survive on its own.
• To contributed towards governments effort to reduce single use plastic indriid has distributed more than 1000 jute bags in various villages at Punjab.
• Indigrid has distributed Iron tree guards at Dhule to promote plantation protection.
As a part of rural development, a rain shelter has been constructed near our asset PrKTCL and solar streetlights are being installed in other regions. Distribution of basic furniture and other required material to public utilities in Jharkhand.
Promoting Education is another key focus area. Under the theme basic needs of supply of furniture, stationary, etc. has been provided to govt. schools near our assets across portfolio. A special initiative has been taken to provide skill development training to tribal women in the North-East region to provide them with a self-sustaining livelihood model.
SOS village is a non-governmental and non-profit organization working for the holistic development of parentless children, women and children belonging to vulnerable families.SOS India has worked with children, communities, disaster struck and disaster-prone areas, giving hope to weary communities and families. IndiGrid has partnered with SOS India and is sponsoring one SOS Home in Srinagar.
Impact Assessment –
Theme wise impact assessment attached below:
THEME-WISE EXPENDITURE
S.No.
Theme
Total Beneficiaries
1.
Rural Development
900
2.
Promoting Healthcare
2200
3.
Promoting Education
3150
4.
Green Initiatives
560