IndiGrid acknowledges that the current portfolio assets of IndiGrid and pipeline of future assets may have risks and impacts of varying significance on one or more environment and social aspects in cognizance of the geographic context, nature and scale of operations. Evaluation and mitigation of such risks and impacts also present opportunities for longer-term value creation through environmental stewardship, natural resource conservation, respect for human rights and stakeholder engagement.
In order to adequately mitigate and manage such risks and impacts, several initiatives such as adoption of ESMS framework, environment due diligence, training & awareness sessions, community help sessions,etc have been organised to inculcate the philosophy of "ZERO HARM" across levels and business decisions.
IndiGrid believes that effective management of E&S issues is fundamental to success. IndiGrid is committed towards continually improving its E&S performance by setting up and monitoring of objectives and targets, periodic audits, necessary training, engagement with stakeholders, coordination with investors, and management review.
Key Pillars of IndiGrid's ESMS framework
Miyawaki and Orchard Plantation
Through INDIGREEN - our mega tree plantation project , we have been developing a green cover of Miyawaki Forest with 50,000 trees and a 10 acre Fruit Orchard .The project is in line with our commitment to reducing our impact on the environment and restoring ecosystems.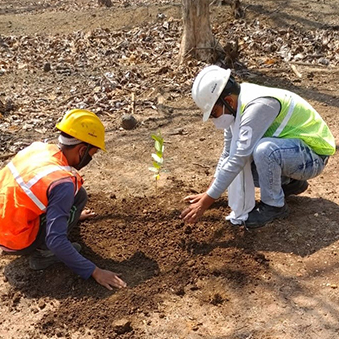 Policy Advocacy
We have been actively engaging with the regulatory bodies and the government since our listing to streamline regulations for deepening markets for InvITs. Our endeavour has been to proactively engage with all stakeholders like SEBI, RBI, IRDAI, PFRDA, AMFI etc to enable timely regulations in support of minority investor rights.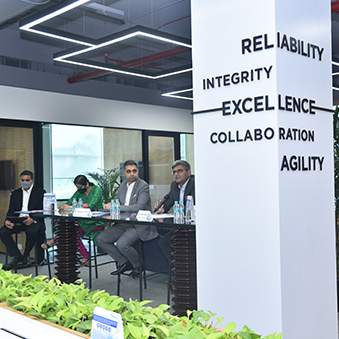 Environment and Social
We have experienced the global need of improving the healthcare system. IndiGrid under its CSR projects would emphasize undertaking projects related to blood donation camps, free health checkups, donation of medical equipment, construct buildings/wards for govt. hospitals or such other projects as may be requested by respective regional teams after considering the domestic CSR requirements.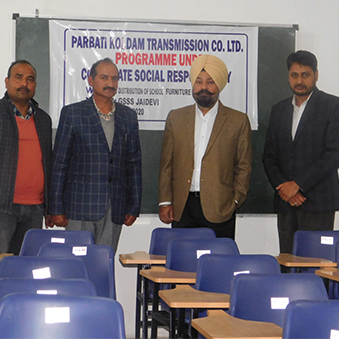 Due Diligence
IndiGrid, through an independent third party consultant, has undertaken to carry out Environmental and Social Due Diligence of its assets in accordance with the IFC Performance Standards and ADB's Safeguard Policy. This will involve identification of significance of potential risks and impacts, including but not limited to pollution prevention, biodiversity impact, resource efficiency, climate change, sustainable use of natural resources, vulnerable groups, access to resources, impact of livelihood, resettlement, cultural resources, working conditions and community health and safety etc and help to mitigate the negative impact by taking corrective action.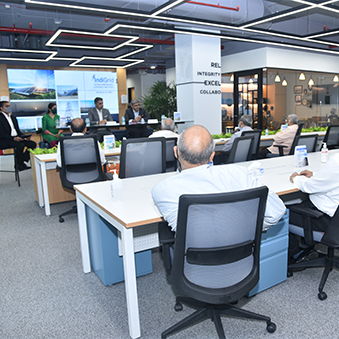 Stakeholder Engagement and Grievance Redressal
A stakeholder engagement and grievance redressal mechanism (commensurate to the nature, scale and intensity of risks, impacts and opportunities) has been established for each asset and made accessible to employees, workers, affected communities, suppliers and where appropriate, to any other interested parties.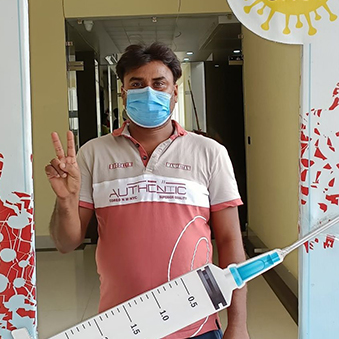 Community Engagement
Our operations are across 18 states and 1 union territory and we rely on support of local communities in enabling repairs and maintenance as and when required. We focus on active engagement to avoid ROW issues Community engagement initiatives like constructing shelter for Nomadic tribes at NRSS and Dhule approach road and sanitation facilities around the project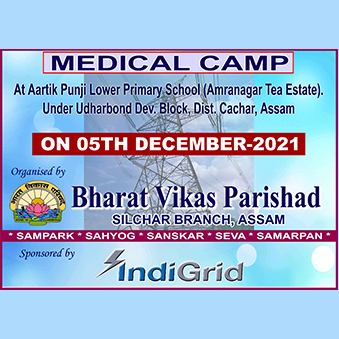 GHG Emissions
We generated 168,024 kWh units (YTD Mar-21) from our rooftop solar power plant at Bhopal and Dhule substation used for auxiliary consumption resulting in CO2 avoidance of total 138.17 tonnes SF6, a potent GHG used in circuit breakers is arrested through systematic monitoring and immediate action. We operate extra high voltage (EHV) lines at 400 kV and 765 kV which enables reduction in emissions by way of reducing losses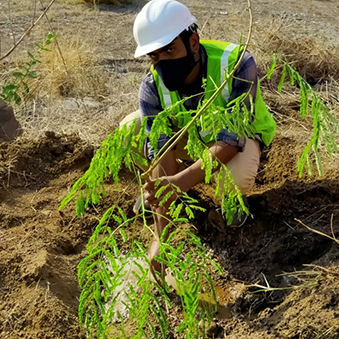 Health & Safety Initiatives
Over 95% Safe manhours achieved. Behaviour-based safety enabled proactive closure of unsafe and near miss conditions 100% of our contractors have received relevant health & safety training designed for their scope of work We continued to focus on aligning our practices with international standards.